Pen Holder or Pencil Holder - Handmade Solid Metal Desk Accessory - "Rod of Asclepius" Design, Symbol of Medicine
Item Code: C4-17142
Days to Ship: 1 Day
Specifications
| | |
| --- | --- |
| Color: | Silver, Gold |
| Material: | Aluminum, Bronze |
| Dimensions: | Length: 6cm (2.4"), Width: 6cm (2.4"), Height: 10cm (3.93"), Weight: 0.3Kg (0.66lbs) |
---
Buy it, with 3 monthly interest-free installments of 18.00€, on checkout
(Valid only for credit cards issued by Greek Banks)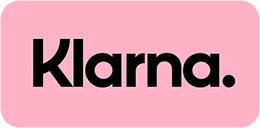 Pay over 3 interest-free installments of 18.00 €.
Learn more
---
Item Description

Classy handmade solid metal, pen holder or pencil holder - desk accessory.

Stylish "Rod of Asclepius" design, symbol of medicine in gold and silver color, handmade of solid cast aluminum & brass metal.

This metal handcrafted desk decorative pen holder or pencil holder is the perfect desk accessory gift for executives, business owners, directors and anyone else who appreciates style and top quality.

Ideal gift for doctors & medicine professionals.

This top quality desktop pen cup or pencil cup will decorate your desk for many years.

Its classy rod of asclepius design, symbol of medicine and top quality makes this desk accessory an excellent personal or business gift choice for men or women.

EliteCrafters offers a wide collection of top quality desk accessories for you to create your own personalized set.
 
Handmade Quality Item
Engraving Option Available
Comes With a Free Fabric Stylish Gift Bag or Pouch
Made in Greece - Ships from Greece
Solid Metal Item

Dimensions:
Length: 6cm (2.4")
Width: 6cm (2.4")
Height: 10cm (3.93")
Weight: 0.3Kg (0.66lbs)


Additional Info:
In Greek art, Asclepius is often seen standing and wearing a robe with his chest bared, and usually carrying a staff with a snake wrapped around it.
It is this version of the staff that is the symbol of the medical field.
Reviews (0)
Write Review
Note: HTML is not translated!
Rating:
Negative
Positive
refresh