Wall Sculptures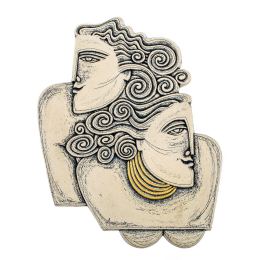 Beautifully handmade wall sculptures, in modern, ethnic, Mediterranean, casual, classic style, in a wide variety of colors and original designs.
Find your ideal wall sculpture decor centerpiece to enhance your home or office decoration style.
Combine several wall sculptures to create an integrated decor wall display theme.
Our wall sculpture category is updated often.
More on Wall Sculptures ▼
---
Sort By:
Showing 1 to 41 of 41 (1 Pages)
Showing 1 to 41 of 41 (1 Pages)