Desk Accessories Set of 4 - "Scale or Balance of Themis" Design, Symbol of Justice. Solid Metal, Letter Opener, Paperweight, Business Card Holder, Pen Cup Holder
Item Code: C4-SET40
Days to Ship: 3 - 8 Days
Specifications
| | |
| --- | --- |
| Color: | Silver, Gold |
| Material: | Bronze, Aluminum |
| Dimensions: | Please View Description Below |
---
Buy it, with 6 monthly interest-free installments of 24.83€, on checkout
(Valid only for credit cards issued by Greek Banks)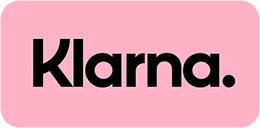 Pay over 3 interest-free installments of 49.67 €.
Learn more
---
5 out of 5 Stars! according to 3 reviews.
Item Description
Desk Accessories Set of 4, "Scale or Balance of Themis" Design, Symbol of Justice - Letter Opener or Envelope Holder, Paperweight or Paper Holder, Business Card Holder, Pen Cup Holder.

Elegant scale or balance of themis design, symbol of justice, solid metal, decorative desk accessories set with polished finish.

100% handmade of solid cast aluminum & brass metal, desk accessory set, a perfect gift for managers, executives, directors, business owners and anyone who appreciates style & top quality.

Unique & durable metal desk accessories set, that will decorate your desk for many years.
Its elegant scale or balance of themis design, symbol of justice and top quality makes this desk set a excellent personal gift or business gift, for men or women.

Ideal gift for law & justice professionals.

Elitecrafters has a wide collection of desk accessories sets to choose the perfect one for you or to offer it as a luxurious gift.
Also available in other desk set combinations & several other designs.
 
Handmade Quality Items
Solid Metal Items
Also Available as Seperate Items
Engraving Service Available
Comes With a Free Stylish Fabric Gift Bag
Made in Greece - Ships from Greece

Dimensions:
Letter Opener:
Length: 17.5cm (7.3"), Width: 5cm (1.96"), Thickness: 0.8cm (0.31"), Weight: 0.07Kg (0.15lbs)

Paperweight:
Diameter: 7.5cm (2.96"), Thickness: 2cm (0.78"), Weight: 0.3Kg (0.66lbs)

Business Card Holder:
Length: 9cm (3.54''), Width: 4.3cm (1.69"), Height: 6.5cm (2.56"), Weight: 0.32Kg (0.70lbs)

Pencil Cup Holder:
Length: 6cm (2.4"), Width: 6cm (2.4"), Height: 10cm (3.93"), Weight: 0.33Kg (0.73lbs)

Total Set Weight: 1.02kg (2.25lbs)


Balance of Justice Info:
Scale or balance held by Lady Justice symbolizing the measure of a case's support and opposition.
Themis or Lady of justice occurred in Hesiod's Theogony as the first recorded appearance of Justice as a divine personage.
Drawing not only on the socio-religious consciousness of his time but also on many of the earlier cult-religions, Hesiod described the forces of the universe as cosmic divinities. Hesiod portrayed temporal justice, Dike, as the daughter of Zeus and Themis.
Reviews (3)
Write Review
Note: HTML is not translated!
Rating:
Negative
Positive
refresh