Letter Openers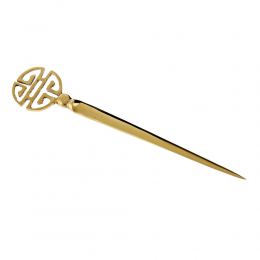 Elitecrafters offers a wide variety of letter openers for you to choose your personal favorite for your desk or to offer it as a stylish gift.
Our handmade envelope openers are made of solid cast metal (brass or aluminum) in classy or modern designs.

A Handmade letter opener or envelope opener is the ideal gift for men or women executives, managers, directors or business owners.
Combine your favorite letter opener or envelope opener with other desk accessories of the same or similar design to form your very own desk set or view our desk sets here.
Engraving service is available, in order to customize your desk gift.
---
Sort By:
Showing 1 to 19 of 19 (1 Pages)
Showing 1 to 19 of 19 (1 Pages)