Begleri Beads & Key Holders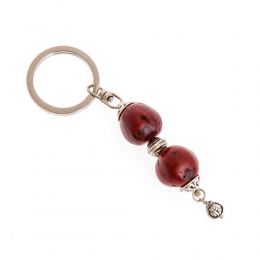 This section is dedicated to handmade wooden Begleri beads & wooden Key holders.
Our wooden begleri beads & wooden key holders are 100% handmade of several types of wood such as olive wood, walnut wood, rosewood, almond wood, mulberry wood, eucaliptus wood, orange-wood, and more.
Wooden begleri beads produce a very unique and "warm" sound when played and a "rich" smooth feeling when touched.
Combine our wooden begleri beads & key holders with same type of wood, worry beads and to create a personal accessory gift set.
Free International shipping for all begleri beads & key holders !
More on Begleri Beads & Key Holders ▼
---
Sort By:
Showing 1 to 22 of 22 (1 Pages)
Showing 1 to 22 of 22 (1 Pages)