Worry Beads - Komboloi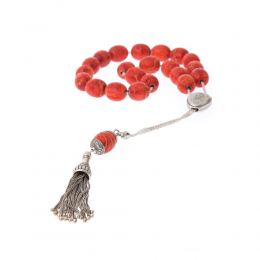 This section is dedicated to Greek Worry Beads or "komboloi" as it is called in Greek.
Our rich worry beads collection is divided in two sub sections to help you find the perfect worry beads for you. In "casual" subcategory you'll find high quality worry beads deigned to used daily and become your favorite personal accessory.
The subcategory "Worry beads for collectors" offers top quality worry beads designed as valuable decoration items or worry beads collection pieces.
Browse our worry beads – komboloi collection to find the perfect one for you or to offer it as a gift
Free Worldwide Shipping !
More on Worry Beads - Komboloi ▼
Select a sub-category
Products in current category
Sort By: