Home Decor Items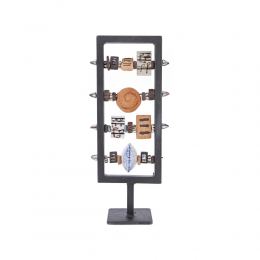 Elitecrafters offers a wide collection of handmade decorative items, gifts and accessories for your interior decoration.

Enrich your home decor with high quality handmade decorative items, in different styles ranging from modern to classic, sizes, colors, forms and materials.
All our decor items are handmade by skilled craftsmen and artists.
Browse our collection of handmade home decor items and select the perfect decorative item for your home decor or offer it as a gift for any occasion or social event.
More on Home Decor Items ▼
Select a sub-category
Products in current category
Sort By: