Casual Worry Beads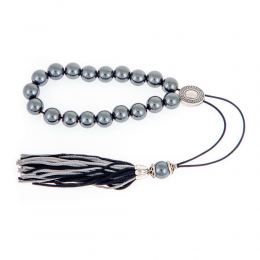 Elitecrafters has a wonderful collection of authentic Greek handmade casual worry beads or komboloi that can be enjoyed as a personal or anti stress accessory.
In our casual worry beads collecltion you'll find a wide variety worry beads or komboloi made of semi prercious gemstones on pure silk,cord in many colors, shapes and styles
We also offer fine quality worry beads made of natural nutmeg seeds.

Discover our casual worry beads designs, specialy made for every day use with materials and color combinations suitable for every taste abd style to choose your personal one or offer it as a gift. Ideal birthday gift !
All our worry beads or komboloi comes with a stylish gift box.
Free Worldwide Shipping !
More on Casual Worry Beads ▼
---
Sort By:
Showing 1 to 28 of 28 (1 Pages)
Showing 1 to 28 of 28 (1 Pages)