Puzzles & Brain Teasers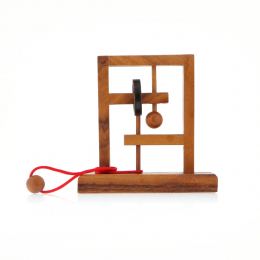 Elitecrafters wooden puzzles & wooden brain teasers collection offers a wide variety of options for you to select the puzzle or brain teaser that you prefer.
Wooden brain teasers will test your logic, your skills, your memory and they will provide many hours of fun.
Our handmade 3D puzzles & brain teaser games are made of natural teak wood and offer different difficulty solution levels (please check each brain teaser detailed product page for difficulty level).
Browse through our collection and select the puzzle or the brain teaser that suits you or the one you like to offer it as a gift.
More on Puzzles & Brain Teasers ▼
---
Sort By:
Showing 1 to 23 of 23 (1 Pages)
Showing 1 to 23 of 23 (1 Pages)