Olive Wood Products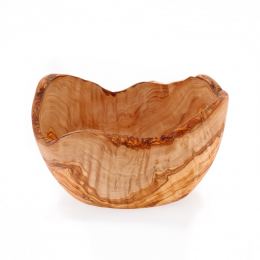 This section is dedicated to olive wood products, made of Greek natural solid olive tree wood.
Olive wood is a very rare, strong and heavy type of wood. Only olive tree branches from pruned olive trees are used for our products.
In this section you'll find, olive wood utensils, olive wood bowls, olive wood chopping or cutting boards, olive wood backgammon sets, rustic style olive wood chess board sets and much more.
Select a genuine olive wood product that will serve you for a long time or offer it as a valuable gift with character. Olive wood is beautiful, highly durable but most importantly a healthier alternative from other woods, silicon and plastic products. I
For caring instructions of Olive Wood , please click here
More on Olive Wood Products ▼
---
Sort By:
Showing 1 to 52 of 52 (1 Pages)
Showing 1 to 52 of 52 (1 Pages)