Office & Desk Accessories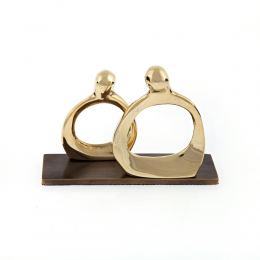 Decorate & organize your office or desk with our high quality handmade, office accessories & desk accessories.
Elitecrafters decorative office gifts & desk accessories category offers a wide selection of handmade, quality creations that will enrich your office & desk decor.
Select from our wide collection, your personal favorite, letter opener, business card holder, paperweight or "presse papier", storage box, pencil holder, letter holder, desk set, bookend, ashtray, ornament or any other desk accessory, the ideal desk accessory for you according your personal taste and style.
Elitecrafters handmade, quality desk accessories are ideal additions for your desk or office and a stylish gift for executives, directors and business owners.
Select a complete desk set or one of our desk accessories as a stylish personal or business gift.
We offer engraving service for our handmade desk accessories, in order to become your fully personalized gift.
More on Office & Desk Accessories ▼
Select a sub-category
Products in current category
Sort By: