Sculptures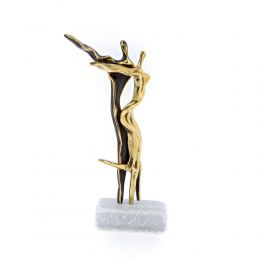 Elitecrafters dedicated category for handmade decorative sculptures & figurines that will enhance your decoration with their class & style.
Browse this category to select the perfect sculpture or figurine according your personal taste and style.
Choose between large or smaller sculptures or figurines of modern art, classic forms or abstract art, made of ceramic or metal as a perfect addition to your contemporary art decoration or your luxurious classic style.
A handmade decorative sculpture or figurine gift will be warmly accepted by the recipient in every occasion.
---
Sort By: