Kitchen Accessories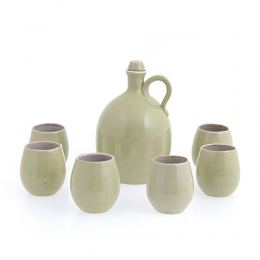 Elitecrafters category fully dedicated to kitchen accessories, kitchen tools and kitchen utensils.
Browse this category to find the perfect kitchen accessory or tool for you, such as cooking tools and utensils, cooking sets and much more.
We also have a special selection of wooden kitchen utensils made of genuine natural Greek Olive wood, ideal for cooking or serving, such as, mortars and pestles, hand juicers, bowls, cooking or serving forks, spoons, spatulas, cutting boards and much more.
All our kitchen accessories & kitchen utensils are high quality handmade items, ideal for personal use or to be offered as a gift.

More on Kitchen Accessories ▼
Select a sub-category
Products in current category
Sort By: