Framed Wall Art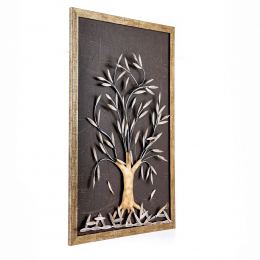 Browse our special subcategory of handmade framed wall decor items.
Carefully selected framed wall art items that will add modern or classic style to your walls.
We offer framed wall art creations for every budget, style or size, handmade of ceramic, wood, metal, glass etc.
Select your personal favorite framed wall decor item or find the ideal framed wall gift to offer.
More on Framed Wall Art ▼
---
Sort By:
Showing 1 to 57 of 57 (1 Pages)
Showing 1 to 57 of 57 (1 Pages)