Ashtrays & Coasters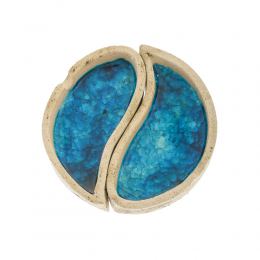 Elitecrafters dedicated section to handmade drink serving coasters sets and unique ashtrays, to choose the perfect one for you.
We offer a wide variety of handmade ashtrays, suitable for indoor or outdoor use, ideal to enrich your home, garden or office decor.
Select a handmade ceramic, glass, metal or wooden ashtray or drink coaster set that will last for a very long time.
Choose the right drink serving coaster set for your personal use or offer it as a stylish and practical gift.
Elitecrafters offers a wide variety of coasters for your drinks, handmade of, glass (fused), solid metal (brass or aluminum), ceramic (stoneware quality) and also wooden drink coasters made of olive wood!
More on Ashtrays & Coasters ▼
---
Sort By:
Showing 1 to 46 of 46 (1 Pages)
Showing 1 to 46 of 46 (1 Pages)