Desk Accessories Set of 2 - "Rod of Asclepius" Design, Symbol of Medicine. Handmade of Solid Metal, Paperweight & Business Card Holder
Item Code: C4-SET22
Days to Ship: 1 Day
Specifications
| | |
| --- | --- |
| Color: | Silver, Gold |
| Material: | Bronze, Aluminum |
| Dimensions: | Please View Description Below |
---
Buy it, with 3 monthly interest-free installments of 24.00€, on checkout
(Valid only for credit cards issued by Greek Banks)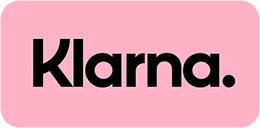 Pay over 3 interest-free installments of 24.00 €.
Learn more
---
4 out of 5 Stars! according to 1 review.
Item Description
Desk Accessories Set of 2, "Rod of Asclepius" Design, Symbol of Medicine - Paperweight & Business Card Holder.

Classy rod of asclepius design, symbol of medicine, solid metal, decorative desk accessories set with polished finish.

100% handmade of solid cast aluminum & brass metal, desk accessory set, a perfect gift for managers, executives, directors, business owners and anyone who appreciates style & top quality.

Unique & durable metal desk accessories set, that will decorate your desk for many years.
Its stylish rod of asclepius design, symbol of medicine and top quality makes this desk set a excellent personal gift or business gift, for men or women.

Ideal gift for doctors & medicine professionals.

Elitecrafters has a wide collection of desk accessories sets to choose the perfect one for you or to offer it as a luxurious gift.
Also available in other desk set combinations & several other designs.
 
Handmade Quality Items
Solid Metal Items
Also Available as Seperate Items
Engraving Service Available
Comes With a Free Stylish Fabric Gift Bag
Made in Greece - Ships from Greece

Dimensions:
Paperweight:
Length: 8cm (3.1"), Width: 7cm (2.8"), Thickness: 2.5cm (0.98"), Weight: 0.25Kg (0.55lbs)

Business Card Holder:
Length: 9cm (3.54''), Width: 4.3cm (1.69"), Height: 6cm (2.4"), Weight: 0.3Kg (0.66lbs)

Total Set Weight: 0.55kg (1.2lbs)


Rod of Asclepius Info:
In Greek art, Asclepius is often seen standing and wearing a robe with his chest bared, and usually carrying a staff with a snake wrapped around it.
It is this version of the staff that is the symbol of the medical field.
Reviews (1)
Write Review
Note: HTML is not translated!
Rating:
Negative
Positive
refresh