Figurines & Symbols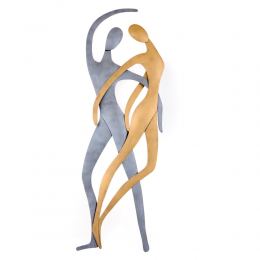 Browse our collection of elegant wall figurines in a wide variety of designs, forms, colors, sizes and styles.
All our wall figurines are handmade of top quality ceramic or metal, by skilled craftsmen or artists.
Several themed figurines are available, like:
> Love couple wall figurines 
> Musician wall figurines
> Romantic wall figurines 
> Dancers wall Figurines
All zodiac symbols or star sign symbols (ceramic & porcelain) are available in order to create a zodiac theme wall display of your family's zodiac symbols.
Many of our Wall Figurines can also be used as Table figurines.

More on Figurines & Symbols ▼
---
Sort By:
Showing 1 to 39 of 39 (1 Pages)
Showing 1 to 39 of 39 (1 Pages)