Platters & Vases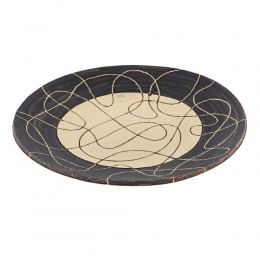 Our handmade decorative platters, vases & bowls collection, offers a wide selection of high quality table centerpieces that will enhance your decor.
There is always the option to install a decorative platter on the wall using a special bracket for this purpose.
Choose the perfect handmade decorative platter, vase or bowl for you, between a wide variety of modern or classic designs, smaller or large sizes or combine them with other decorative items to create your personal complete decorative set.
Select your favorite decorative platter shape between, oval, square, round, rectangular and curved designs.
We offer a wide range of top quality, handmade glass platters, ceramic platters or metal platters and unique vases for your personal decoration or to offer them as a stylish gift !
More on Platters & Vases ▼
---
Sort By:
Showing 1 to 52 of 52 (1 Pages)
Showing 1 to 52 of 52 (1 Pages)