Decorative Olive Tree, Handmade Solid Brass with Golden Patina & Black Olives in Decorative Pot, Height 50cm (19.7'')
Item Code: D9-TREE
Days to Ship: 4 -10 Days
Specifications
| | |
| --- | --- |
| Color: | White, Gold, Black |
| Material: | Wood, Marble, Bronze |
| Dimensions: | Length: 15 cm, Width: 15 cm, Height: 50 cm (5.9'' x 5.9'' x 19.7"), Weight: 4.5 kg (9.9 lbs) |
---
Buy it, with 12 monthly interest-free installments of 35.42€, on checkout
(Valid only for credit cards issued by Greek Banks)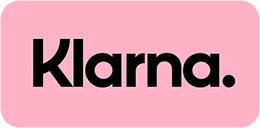 Pay over 3 interest-free installments of 141.67 €.
Learn more
---
Item Description
Stunning and classy large golden patinated handmade decorative olive tree, that symbolizes wealth, wisdom, peace and health.
This olive tree ornament is made of solid brass metal, covered with patinated gold.
This unique olive tree is decorated with black olives and has a very stylish decorative cube design black pot base, full of white pebbles.
Attractive and elegant olive tree sculpture of great craftsmanship, 100% handmade.
It's made to charm with its unique design and large size
.
Definitely a collectors Item.
This stylish large olive tree ornament is perfect to decorate a home, office, waiting room, lounge, hotel lobby, shop display.... It is also a great gift for an anniversary, wedding, engagement, birthday, housewarming, new home, corporate or social event or any other special occasion.
Also available in smaller sizes with gold or green leafs.
Elitecrafters holds a wide collection of olive wreaths, branches and trees in many sizes, forms and materials.
Comes with a stylish free fabric gift bag.
Large Size Item 50cm (19.7'') Height

Exclusive Creation
 
Engraving Service Available
Made in Greece - Ships from Greece
Additional information:
The magnificent olive tree is a symbol of wealth, wisdom, peace and health.
In ancient times its leaves were used to crown champions during the Olympic Games. The olive tree is a genus of fruit trees from the family of Elaioeidon (Oleaceae).
Greek mythology records that Athena, the Goddess of wisdom and peace, struck her magic spear into the Earth, and it turned into an olive tree, thus, the location where the olive tree appeared and grew was named Athens, Greece, in honor of the Goddess, Athena.
Reviews (0)
Write Review
Note: HTML is not translated!
Rating:
Negative
Positive
refresh