Olive Tree Ornament - Handmade Ceramic with Bronze Leaves - White - 13.8'' (35cm)
Item Code: B3-D08W
Days to Ship: 1 Day
Specifications
| | |
| --- | --- |
| Color: | White, Gold |
| Material: | Ceramic, Bronze |
| Dimensions: | Length: 20cm (7.8"), Width: 12 cm (4.7"), Height: 35 cm (13.8" ), Weight: 0.80 kg (1.7 lbs) |
---
Buy it, with 6 monthly interest-free installments of 19.83€, on checkout
(Valid only for credit cards issued by Greek Banks)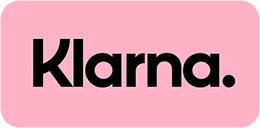 Pay over 3 interest-free installments of 39.67 €.
Learn more
---
5 out of 5 Stars! according to 1 review.
Item Description
Olive tree ornament - sculpture (White).

Impressive & very elegant handmade ceramic olive tree with bronze leaves, decorative ornament.
This exceptional high quality olive tree ornament is beautifully handcrafted with a ceramic (stoneware quality) tree trunk ("off white" color), bronze metal leaves (bright gold color) and ceramic olives ("off White" color).

A unique table decorative olive tree design that will add style in any place in your home or office.

This wonderful ceramic olive tree ornament (table sculpture) is perfect to decorate a home, office, waiting lounge, hotel lobby, shop display.... It is also a great gift for an anniversary, wedding, engagement, housewarming, new home, corporate or social event and any other special occasion.
 
EliteCrafters has a wide collection of olive wreaths, olive branches and trees in different sizes, forms and materials.
Also Available in Brown Color

Comes with a stylish free fabric gift bag or pouch.
Made in Greece - Ships from Greece
Dimensions:
Length: 20cm (7.8")
Width: 12 cm (4.7")
Height: 35 cm (13.8" )

Weight: 0.80 kg (1.7 lbs)
Additional Info:
Ceramic or pottery refers to a process of forming, firing or baking, and glazing or decorating a mixture of clay and other materials, then refiring it to harden the glaze.
The three ceramics are earthenware, stoneware and porcelain.
Stoneware is made from a particular type of clay that is fired at high temperatures, generally up to 2,372 °F (or 1,300 °C).
Stoneware, named after its dense stone like quality after firing, is tougher and more durable.
Reviews (1)
Write Review
Note: HTML is not translated!
Rating:
Negative
Positive
refresh