Tealight Candle Holder, Handmade Fused Glass Decorative Ornament, Sailboat Orange Green Design 24cm (9.4")
Item Code: B7-KRS-Light-green
Days to Ship: 4 -10 Days
Specifications
| | |
| --- | --- |
| Color: | Mixed, Orange |
| Material: | Glass |
| Dimensions: | Length: 14cm (5.5''), Width: 5cm (2''), Height: 24cm (9.4"), Weight: 0.50kg (1.1lbs) |
---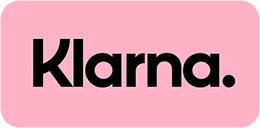 Pay over 3 interest-free installments of 16.33 €.
Learn more
---
Item Description
Modern Handmade Fused Glass Tea-light Candle Holder - Sailboat, Bright Green Design

Stylish Table or Shelf Indoor or Outdoor Home Decor.
Consists of Bright Green, Orange & Red Colors Blend Glass Sail boat, on a Sleek, Boat Shaped, Metal Base and the Tealight Socket on the Back.
This Charming Tealight Candle Holder of Dazzling Colors is Handmade, Crafted Using Glass Fusion Technique and Creates a Warm Ambient Light Atmosphere.
Also Available in 3 Other Color Blends.
Comes With a Free Fabric Stylish Gift Pouch
Made in Greece - Ships from Greece
Dimensions:
Length 5.5" (14cm)
Width 2" (5cm)
Height 9,4" (24cm)
Weight 1,1 lbs (0.50kg)
Additional info:
The casting technique glass (fusing) is a technique where the glass is fired in a kiln at high temperatures (593 ° C / 1099 ° F to 816 ° C / 1501 ° F) in order to give shape, depth and designs.
The exact origins of the techniques (fusing) glass is not known with certainty. There is archaeological evidence that the Egyptians first became familiar with the basic techniques about 2000 BC.
Others argue that the Romans were the ones who were most prolific artists in the melt using the original method of making small glass objects about 2,000 years until the development of glass blowing.
The more modern methods include melting punctuation, or layering thin sheets of glass, often using different colors to create plans or simple images. The stack is then placed inside the oven will melt and then a series of ramps and "soak" (keeping the temperature at a specific point) until begin to link together separate pieces.
Reviews (0)
Write Review
Note: HTML is not translated!
Rating:
Negative
Positive
refresh