Olive Branch Paperweight or Presse Papier - Real Natural Plant - 24 Karat Gold Plated on Plexiglass, 8x8cm (3.1"x 3.1")
Item Code: C5-PPFG
Days to Ship: 4 -10 Days
Specifications
| | |
| --- | --- |
| Color: | Gold |
| Material: | Plexiglass, Gold |
| Dimensions: | Length: 3.1" (8cm), Width: 3.1" (8cm), Height: 0.8" (2cm), Weight: 0.35lbs (0.16kg) |
---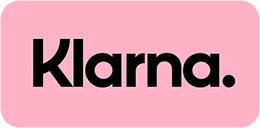 Pay over 3 interest-free installments of 15.00 €.
Learn more
---
Item Description
Very elegant & stylish olive branch paperweight, ideal desk accessory.

Impressive and unique, this olive branch paperweight (presse papier) desk accessory is made of real natural olive branch that is platted with 24 Karat Gold on a high quality solid clear plexiglass base.

This olive branch handcrafted decorative paperweight (presse papier) is the perfect desk accessory gift for executives, business owners, directors or anyone that appreciates style and top quality.
Match this silver olive branch paper weight (presse papier) with a wide range of similar desk accessories from EliteCrafters' collection to create your own desk set or gift combination.


Also available in 925Sterling Silver
Comes with a Stylish Free Fabric Gift Bag
 
Engraving Service Available
Made in Greece - Ships from Greece
Dimensions:
Length: 3.1" (8cm)
Width: 3.1" (8cm)
Height: 0.8" (2cm)
Weight: 0.35lbs (0.16kg)
Olive Branch Info:
The magnificent olive tree is a symbol of wealth, wisdom, peace and health. In ancient times its leaves were used to crown champions during the Olympic Games.
The olive tree is a genus of fruit trees from the family of Elaioeidon (Oleaceae).
Greek mythology records that Athena, the Goddess of wisdom and peace, struck her magic spear into the Earth, and it turned into an olive tree, thus, the location where the olive tree appeared and grew was named Athens, Greece, in honor of the Goddess, Athena. Local legend tells us that the original olive tree still stands growing after many centuries at the ancient sacred site.
Reviews (0)
Write Review
Note: HTML is not translated!
Rating:
Negative
Positive
refresh