"Winged Goddess Nike" - Victory Goddess, Table Sculpture - Solid Brass with no Base - Handmade Decor Creation - 20cm (7.9")
Item Code: C4-Μ22108
Days to Ship: 1 Day
Specifications
| | |
| --- | --- |
| Color: | Gold |
| Material: | Bronze |
| Dimensions: | Length: 16cm (6.3"), Width: 16cm (6.3"), Height: 20cm (7.9"), Weight: 0.92Kg (1.98lbs) |
---
120.00€

102.00€

VAT included
Buy it, with 6 monthly interest-free installments of 17.00€, on checkout
(Valid only for credit cards issued by Greek Banks)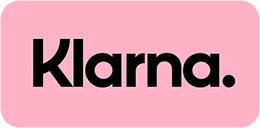 Pay over 3 interest-free installments of 34.00 €.
Learn more
---
5 out of 5 Stars! according to 1 review.
Item Description
Impressive and Artistic "Winged Goddess Nike" - Victory Goddess Design, Solid Brass Metal Sculpture with no Base (Free Standing).

Ancient Greek Winged Goddess Nike - Victory Goddess, Stylish Table Sculpture Expressing the Glory of Victory with Excellent Polished Finish.

100% Handmade Winged Goddess Nike - Victory Goddess, Metal Table Sculpture, Made of Solid Cast Brass (Gold Color).

Ancient Greek Winged Goddess Nike - Victory Goddess Sculpture is a Very Stylish Addition to your Business or Home Decoration.

Ideal gift for Art Lovers.

Excellent personal gift or business gift choice for women.

Also Available in Oxidized Brass (Black Color).
 
Handmade Quality Item
Comes With a Free Fabric Gift Bag or Pouch
Made in Greece - Ships from Greece
Solid Metal Item


Dimensions:
Length: 16cm (6.3")
Width: 16cm (6.3")
Height: 20cm (7.9")
Weight: 0.92Kg (1.98lbs)


Additional Information:
In ancient Greek religion, Nike ( Ancient Greek: Νίκη, "Victory") was a goddess who personified victory. Her Roman equivalent was Victoria.
Nike is seen with wings in most statues and paintings, with one of the most famous being the Winged Victory of Samothrace.


Reviews (1)
Write Review
Note: HTML is not translated!
Rating:
Negative
Positive
refresh