Sailing Boat - Handmade Metal Decorative Nautical Ornament - Oxidized Bronze - Medium 6.3'' (16cm)
Item Code: C4-M20117
Days to Ship: 1 Day
Specifications
| | |
| --- | --- |
| Color: | Gold, Brown |
| Material: | Bronze |
| Dimensions: | Length: 14.7 cm (5.8"), Width: 3.7 cm (1.4"), Height: 16 cm (6.2"), Weight: 0.47 kg (1.03 lbs) |
---
Buy it, with 3 monthly interest-free installments of 22.67€, on checkout
(Valid only for credit cards issued by Greek Banks)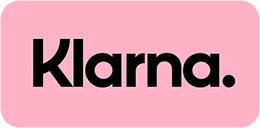 Pay over 3 interest-free installments of 22.67 €.
Learn more
---
5 out of 5 Stars! according to 1 review.
Item Description
Sailing Boat - Metal Decorative Handmade Nautical Ornament - Striped Sail - Oxidized Bronze - Medium size
Elegant & Classy solid bronze metal sailing boat decorative ornament.
This nautical decorative sailboat ornament is ideal for yacht, sea & cruise enthusiasts.
Beautiful handmade sailing boat nautical gift made of cast bronze metal with polished striped sail and oxidized bronze dark brown hull finishing.
Suitable for a table, shelf, desk and counter in homes, offices and maritime - yachting businesses.
Match it with a wide range of varius other sail boat designs and sizes available in our collection in order to create your personal nautical decor.
Available in 3 sizes (small, medium, large) and different designs or set of 3
Comes With a Free Fabric Stylish Gift Bag
 
Engraving Service Available
Made in Greece - Ships from Greece
Dimensions:
Length:
14.7 cm (5.8")
Width: 3.7 cm (1.4")
Height: 16 cm (6.2")
Weight: 0.47 kg (1.03 lbs)
Reviews (1)
Write Review
Note: HTML is not translated!
Rating:
Negative
Positive
refresh