Olive Wood Sailboat, Modern Wall Decor, Green Wooden Background, Design A 45x35cm
Item Code: F5-110
Days to Ship: 1 - 3 Days
Specifications
| | |
| --- | --- |
| Color: | Green, Brown |
| Material: | Wood, Olive Wood |
| Dimensions: | Height: 35cm (13.7''), Width: 45cm (17.7''), Thickness: 3.5cm (1.37''), Weight: 1.6 Kg (3.52 lbs) |
---
159.00€

122.00€

VAT included
Buy it, with 6 monthly interest-free installments of 20.33€, on checkout
(Valid only for credit cards issued by Greek Banks)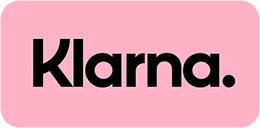 Pay over 3 interest-free installments of 40.67 €.
Learn more
---
Item Description

Modern Sailboat Wall Decor, Handmade of Natural Olive Wood on Vivid Green Color Wooden Background, Design A.
Handmade "Sculpture" of Greek Solid Olive Wood with Fine Finish on Impressive Green Color Wooden Background, Frameless.

Elegant Wall Decor Creation with 3D Effect.
Impressive & Unique Wall Art Decor Item for Any Room or Space.

Every Item is Unique due to Olive Wood Grain Pattern and it's 100% Handcrafted !!
Ideal Gift for Men or Women
 
Also Available in Larger Size (Portait Shape)
 
Also Available in Several Colors (Black, Green, Blue & Gold)
 
Adjustable Metal Bracket for Easy Wall Mount - Installation
 
Greek Handmade Creation
 
Comes with a Free Stylish Black Fabric Pouch or Bag
 
Elitecrafters Exclusive Design


Dimensions:
Height: 35cm (13.7'')
Width: 45cm (17.7'')
Thickness: 3.5cm (1.37'')
Weight: 1.6 Kg (3.52 lbs)
Reviews (0)
Write Review
Note: HTML is not translated!
Rating:
Negative
Positive
refresh