Home Decor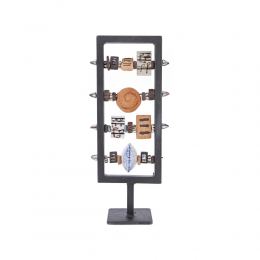 Elitecrafters offers a wide collection of handmade decorative items, gifts and accessories for your interior decoration.

Enrich your home decor with high quality handmade decorative items, in different styles ranging from modern to classic, sizes, forms and materials.

Browse our collection of handmade decorative plates, platters, bowls, vases, picture frames, wall and table ornaments, candle holders, ashtrays, coasters, unique small & large sculptures, olive & laurel wreaths and ornaments.
Select the perfect decorative item for your house decor or offer it as a gift for any occasion or social event.
Επιλέξτε
Προϊόντα σε αυτή τη κατηγορία
Ταξινόμηση Κατά: