Solitaire Decorative Board Game - Premium Handmade Ceramic Replica Set. 32cm (12.6'')
Item Code: A2-TS-2
Days to Ship: Upon Order
Specifications
| | |
| --- | --- |
| Color: | White, Black, Beige |
| Material: | Ceramic |
| Dimensions: | Height0.8" (2cm) Diameter 12.6" (32cm) Total weight 6.8 lbs (3.1kg) |
---
Buy it, with 12 monthly interest-free installments of 41.25€, on checkout
(Valid only for credit cards issued by Greek Banks)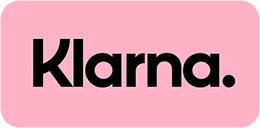 Pay over 3 interest-free installments of 165.00 €.
Learn more
---
Item Description
Solitaire Decorative Board Game - Handmade Ceramic (Stoneware) Replica
Excellent Classic French Solitaire Game Replica.
Fascinating Classic LARGE SIZE Design, of the Famous Solitaire Game with Ceramic (Stoneware Quality) Round Slotted Game Board in Brown & Beige Color with Crackle Texture and Black & White Ceramic Marbles.
Solitaire Game is Perfect for Home, Office or Garden Table Decor or a "must-have" Artwork for Game Lovers and Collectors.
This Solitaire Board Game Set Consists of 1 Ceramic Game Board, 18 Ceramic Marbles and Instructions in English.
Made to Charm, this Appealing Handmade Solitaire Game, is Perfect for Those Who Want to Add Class and Elegance to their Environment Either by Decorating or by Playing With It.
Playing Instructions in English Included.
Low Volume Production Item
Comes With a Free Fabric Stylish Gift Bag
Made in Greece - Ships from Greece
Dimensions:
Height 0.8" (2cm)
Diameter 12.6" (32cm)
Total weight 6.8 lbs (3.1kg) !!!
Additional info:
Solitaire is a board game that the player involving movement of pegs on a board with holes or balls on a board with indentations.
The standard game fills the entire board with pegs or balls except for the central hole.
The objective is, making valid moves, to empty the entire board except for a solitary peg or ball in the central hole.
According to a popular story, the Solitaire game was invented by a French aristocrat in the 17th century, when incarcerated in the Bastille, explaining the game's less common name Solo Noble.
In other sources, the invention of the game is attributed to the Native Americans.
The first evidence of the game can be traced back to the court of Louis XIV, and the specific date of 1697, with an engraving made that year by Claude Auguste Berey of Anne de Rohan-Chabot, Princess of Soubise, with the puzzle by her side.
Several works of art from that time show solitaire or 'peg solitaire' boards, demonstrating that the game was highly fashionable.
Stoneware Info:

Ceramic or pottery refers to a process of forming, firing or baking, and glazing or decorating a mixture of clay and other materials, then refiring it to harden the glaze.
The three ceramics are earthenware, stoneware and porcelain.
Stoneware is made from a particular type of clay that is fired at high temperatures, generally up to 2,372 °F (or 1,300 °C).
Stoneware, named after its dense stone like quality after firing, is tougher and more durable.
Reviews (0)
Write Review
Note: HTML is not translated!
Rating:
Negative
Positive
refresh