Knossos Decorative Board Game - Handmade Ceramic - Ancient Game Replica Set. 40cm (15.7")
Item Code: A2-Knossos
Days to Ship: Upon Order
Specifications
| | |
| --- | --- |
| Color: | Beige, Blue |
| Material: | Ceramic |
| Dimensions: | Length 15.7" (40cm) Width 9.2" (23.5cm) Height 1.2" (3cm) Total weight 7.7 lbs (3.5kg) |
---
Buy it, with 12 monthly interest-free installments of 82.50€, on checkout
(Valid only for credit cards issued by Greek Banks)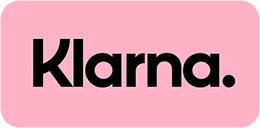 Pay over 3 interest-free installments of 330.00 €.
Learn more
---
5 out of 5 Stars! according to 1 review.
Item Description
Knossos, Ancient Strategy Decorative Board Game - Premium Handmade Ceramic Replica Set
A Rare And Attractive Ancient Game Replica that Originated in the 16th Century BC in the Palace of Knossos on the Greek Island Crete.

Large size table art decor ornament. Knossos decorative board game set consists of 1 ceramic (stoneware quality) game board, 10 ceramic pawns, 1 dice and Instructions in English.
Knossos board game is masterfully crafted and painted by hand, rectangular beige - blue base with white patterns and white cone shape pawns, all in pastel colors and cracle texture.
Knossos game is an impressive item for home or office decor, a "must-have" for collectors or for game enthusiasts.
Go back to 16th BC in the Palace of Knossos on the Greek Island, Crete and Play this Glorious Game.
In fact an extraordinary ancient game reproduction that infuses style and joyful appeal to your display, either for decorating or for gaming purposes.
Playing Instructions in English Included.
Comes With a Stylish Free Fabric Gift Bag
Made in Greece - Ships from Greece
Dimensions:
Length 15.7" (40cm)
Width 9.2" (23.5cm)
Height 1.2" (3cm)
Total weight 7.7 lbs (3.5kg)
Knossos Game Additional info:
Knossos game is an ancient board game discovered by Evans in the Palace of Knossos and dates back to 1600 BC.
It is a "race game" but also portrays an ancient symbolism about life and the voyage to Hades and return.
The gap between the two parts of the board is suppose to be the river or ocean that separates the world of the living from the world of the dead, found far beyond the sea where the sun descends.
Stoneware Info:

Ceramic or pottery refers to a process of forming, firing or baking, and glazing or decorating a mixture of clay and other materials, then refiring it to harden the glaze.
The three ceramics are earthenware, stoneware and porcelain.
Stoneware is made from a particular type of clay that is fired at high temperatures, generally up to 2,372 °F (or 1,300 °C).
Stoneware, named after its dense stone like quality after firing, is tougher and more durable.
Reviews (1)
Write Review
Note: HTML is not translated!
Rating:
Negative
Positive
refresh