Decorative Square Platter, Handmade Fused Glass Centerpiece, Orange Frame Design 35cm (13.8'')
Item Code: B7-P3535-Opera-orange
Days to Ship: 4 -10 Days
Specifications
| | |
| --- | --- |
| Color: | Mixed, Orange |
| Material: | Glass |
| Dimensions: | Length:: 35cm (13.8''), Width: 35cm (13.8''), Height: 3cm (1.2"), Weight: 2.50kg (5.5lbs) |
---
Buy it, with 3 monthly interest-free installments of 28.33€, on checkout
(Valid only for credit cards issued by Greek Banks)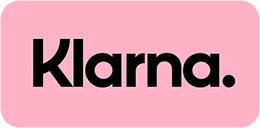 Pay over 3 interest-free installments of 28.33 €.
Learn more
---
Item Description
Elegant Handmade Fusion Glass Square Centerpiece Platter, of Vibrant Orange Main Color and Gorgeous Patterned Color Blend Center.
Slightly Ruffled Rim Edges and Inclined Center.
Wonderful Home Decor or Serving Centerpiece for Indoor or Outdoor, Durable Glass Platter, Handwashing Recommented .
Bright up its Colors By Putting it in Standing Position So May The Light Pass Through the Glass to Make its Colors Standout.
Decorate your Dinning or Coffee Table, your Buffet, Console or Entryway Beautifully.
Perfect Choice for a Hostess Gift.
Combine This Glass Platter with Matching Color, Ashtray, Drink Coasters or Sailboat Candle Holder, Also Available in our Store, In Order to Create a Full Set.
Also Available in Various Other Colour Blends.
Comes With a Stylish Free Fabric Gift Bag
Made in Greece - Ships from Greece
Dimensions:
Length 13.8" (35cm)
Width 13.8" (35cm)
Height 1.2" (3cm)
Weight 5.5 lbs (2.50kg)
Additional info:
The casting technique glass (fusing) is a technique where the glass is fired in a kiln at high temperatures (593 ° C / 1099 ° F to 816 ° C / 1501 ° F) in order to give shape, depth and designs.
The exact origins of the techniques (fusing) glass is not known with certainty. There is archaeological evidence that the Egyptians first became familiar with the basic techniques about 2000 BC.
Others argue that the Romans were the ones who were most prolific artists in the melt using the original method of making small glass objects about 2,000 years until the development of glass blowing.
The more modern methods include melting punctuation, or layering thin sheets of glass, often using different colors to create plans or simple images.
The stack is then placed inside the oven will melt and then a series of ramps and "soak" (keeping the temperature at a specific point) until begin to link together separate pieces.
Reviews (0)
Write Review
Note: HTML is not translated!
Rating:
Negative
Positive
refresh